Hyundai Creta: Air Conditioning System / Cluster Ionizer
Components and components location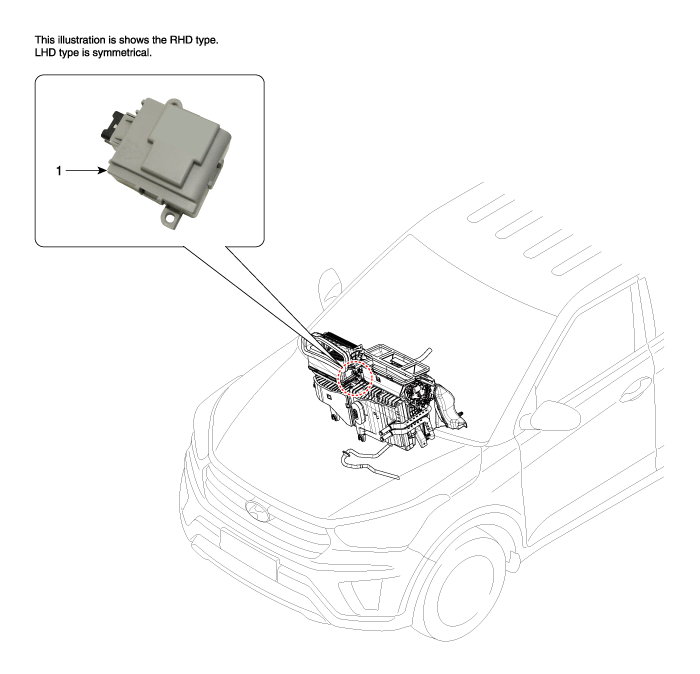 Description and operation
The cluster ionizer makes disinfection and decomposition of bad smell from the air-conditioner or inflow air. And it cleans the inside air of a vehicle.
When the ignition switch is ON, the ionizer runs "CLEAN" mode.
In the "CLEAN" mode, the cluster ionizer generates negative ions and positive ions to help clean smells from the air.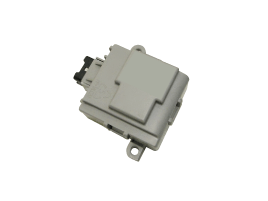 Repair procedures
1.

Press the MODE switch more then 4 times within 2 seconds while pressing the OFF switch.

| | |
| --- | --- |
| Display | Fail description |
| 00 | Normal |
| 50 | Cluster ion generator fault |




* For diagnostic procedure, refer to DTC guide.
1.

The heating, ventilation and air conditioning can be quickly diagnosed failed parts with vehicle diagnostic system (GDS).

※ The diagnostic system (GDS) provides the following information.

(1) Self diagnosis : Checking the failure code (DTC) and display.

(2) Current data : Checking the system input/output data state.

(3) Actuation test : Checking the system operation condition.

(4) Additional function : Other controlling such as he system option and zero point adjustment.
| | |
| --- | --- |
| 2. | Select the 'Car model' and the system to be checked in order to check the vehicle with the tester. |
3.

Select the 'Current data' menu to search the current state of the input/output data.

The input/output data for the sensors corresponding to the Cluster Ionizer can be checked.
| | |
| --- | --- |
| 1. | Disconnect the negative (-) battery terminal. |
2.

Remove the glove box.

(Refer to Body - "Glove Box Housing")
| | |
| --- | --- |
| 3. | Remove the passenger's side shower duct (A) after loosening the screw. |
| | |
| --- | --- |
| 4. | Disconnect the connector (A). |
| | |
| --- | --- |
| 5. | Loosen the mounting screw and then remove the cluster ionizer (B). |
| | |
| --- | --- |
| 6. | Install in the reverse order of removal. |